Gary & Carol Bibb   "Callin' A Soldier Home"  on Volume 1302

Born and raised in Missouri, husband & wife Gary & Carol Bibb write and sing songs about life issues, hope, and love as an expression of how they live their lives in relationship with people and each other.

After a show in Warrenton Missouri Nick Nixon approached us and asked us if we would be interested in recording a couple of his songs. For those who remember Nick you can understand what an honor it was for him to ask us. Nick has always been a great singer/songwriter and performer. In the late 70s Nick himself recorded a dozen songs that wound up in the top 100 on the Billboard country music charts with three of them landing in the top 40. He also co-wrote "Teddy Bear" for Barbara Fairchild which was a huge hit, a #6 hit for Roy Rodgers, The Wilburn Brothers and others. Nick took us out to his car and played the two demo's for us that he thought would fit our style and we knew at that time that we would be recording and releasing the two songs. We headed for Nashville and recorded the songs at Marrs Recording Studio with Larry Marrs as the producer. Again, it was and is an honor to record Nick Nixon's songs. We will be releasing the 2nd song before Memorial Day.

Love in Jesus, Gary & Carol Bibb 

NITE*SKY Records International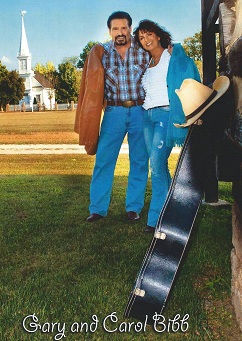 Songwriter: Nick Nixon

News article from the 1970's in St. Louis Missouri: With several chart records to his credit, the Mercury recording artist is "the" top name in country music in St. Louis, and must be one of Nashville's brightest up and coming stars. With such songs as "She's Just an Old Love Turned Memory," "It's Only a Bar Room," "Rockin' in Rosalee's Boat," and many others, Nick's latest single, "Love Songs and Romance Magazines," is busting the charts wide open. This action has brought about the release of his first album for Mercury, simply titled, "Nick Nixon."

Nick has also written several hit songs including, "The Teddy Bear Song," the first million-seller for yet another St. Louis native, Barbara Fairchild. He has performed all over the United States at top fairs, entertainment parks, rodeos, concerts and nightclubs, and has a string of fans everywhere. Nick's voice has been described as a cross between Charlie Pride, David Wills, and a little Moe Bandy on the side. His country gentle approach to his music and fans attribute to his popularity and constant demand for performances…including the many charitable causes that he always finds time for.

                                         Star gazing finds us looking up to one of the

                                         brightest stars in the future of Country music…  Nick Nixon.

NITE*SKY Records International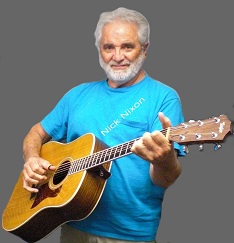 1970's             Nick Nixon & Elvis  1950's